Quinoa Pudding
Almond with Cassia
4 Pack
Ingredients
It's a nutritious food that happens to taste good - We have combined premium, better-for-you ingredients to create a snack bowl with the right balance of nutrition and taste. It's not your average pudding.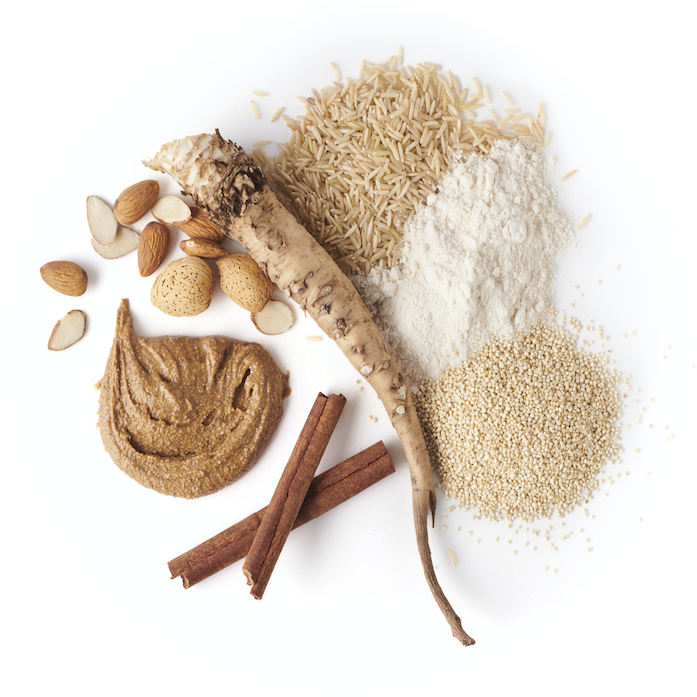 Grains, nuts and roots
Our pudding bowls start with a unique blend of brown rice flour, white quinoa, chicory root fibre and almond butter.
Flavour
Raisin paste and cassia (a warm spice that is a cousin of cinnamon) are then added for a punch of extra flavor.